Providing Best Education For Brighter future
Serene pathshala is India's Premier institution established with the sole aim to initiate, enable and empower individuals to grow up to be extraordinary  professionals.
Transforming Lives through English: Suman Mam's Serene Pathshala Spoken English Course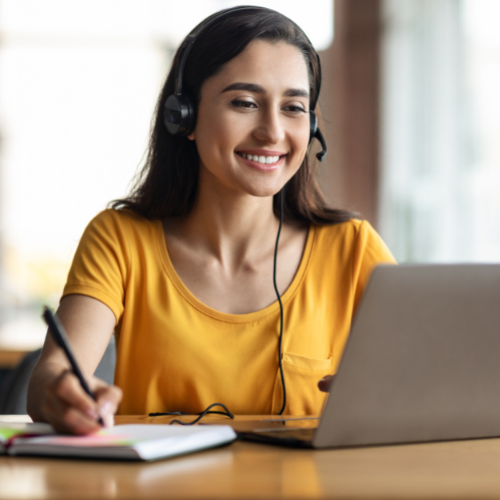 In the age of globalization, English proficiency has become a crucial skill that opens doors to countless opportunities in both professional and personal spheres. For many aspirants, achieving fluency in English can be a challenging journey. However, there's a beacon of hope in the form of Suman Mam and her spoken English course at Serene Pathshala. With a staggering following of over 1 million subscribers and a track record of assisting more than 50,000 students, Suman Mam's impact on the world of English education is truly remarkable.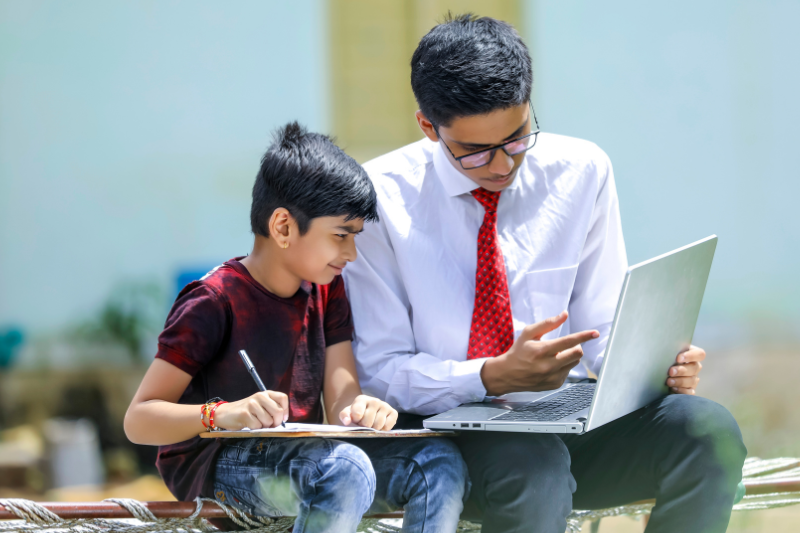 Serene Paathsala is a English tutorial Portal in India. With 20 years of experience in the education & training sector, we have proven our credential by providing true value based education and training since our inception.
Serene Paathshala provides a guide to learning English for students through a simple technique. Serene Paathshala uses the most creative and innovative way to learn English for students, making it fun and simple.
Suman Mam, a luminary in the field of English language education, has made a profound difference in the lives of countless individuals. Her journey began in Mumbai, where she embarked on a mission to empower people with English language skills over 15 years ago. Today, her methodology has evolved into a unique approach that sets her apart from the rest.
What makes Suman Mam's Serene Pathshala Spoken English Course stand out is her emphasis on continuous conversation. Rather than traditional rote learning, she focuses on creating an environment where students engage in meaningful spoken interactions with experienced English mentors. These mentors not only correct students' mistakes but also provide a nurturing and friendly atmosphere for growth.
One of the most accessible aspects of Serene Pathshala is its availability. The courses are accessible through WhatsApp and the Serene Pathshala app, making it convenient for students to learn at their own pace and from the comfort of their homes. Additionally, the course materials can be accessed on the serenepathshala.com website, ensuring that learners have multiple avenues to access the valuable resources provided.
But why is English proficiency so important in today's world, and why is Serene Pathshala the preferred choice for many?
English as a Global Language:
English is the lingua franca of the modern world. It serves as a common language that bridges cultures, facilitates international communication, and enhances global opportunities. Proficiency in English is often a prerequisite for academic success, career advancement, and social integration, especially in diverse and multicultural settings.
Serene Pathshala's Unique Approach:
Suman Mam's approach to teaching English stands out for its student-centric philosophy. Unlike many other courses that adopt a one-size-fits-all approach, Serene Pathshala recognizes that each student is unique. They understand that your age, current job, qualifications, location, and background should not be barriers to learning English.
Customized Learning Experience:
Serene Pathshala takes the time to understand each student's specific challenges and learning requirements. By offering personalized guidance, the course ensures that every student gets the support they need to succeed. This level of attention and customization is a rarity in the world of online education.
Real-World Conversations:
The cornerstone of Serene Pathshala's methodology is the emphasis on real-world conversations. Suman Mam and her team believe that learning English is not just about memorizing vocabulary and grammar rules. It's about gaining the confidence and ability to communicate effectively in everyday situations. This practical focus on spoken English sets the course apart.
Success Stories:
The success stories that have emerged from Serene Pathshala are a testament to its effectiveness. Many of Suman Mam's students have gone on to achieve remarkable career milestones. Some have become Intelligence Bureau officers, while others have secured positions in various state and central government offices. The platform proudly showcases these testimonials and reviews, which can be easily accessed by searching for "Serene Pathshala" on YouTube and Google.
In conclusion, Suman Mam's Serene Pathshala Spoken English Course is a beacon of hope for those seeking to enhance their English language skills. In a world where English proficiency is a gateway to numerous opportunities, Serene Pathshala stands out for its student-centric approach, emphasis on real-world conversations, and impressive track record of success stories. Regardless of your background, location, or current circumstances, Serene Pathshala offers a path to English fluency, making it one of the best ways to learn and master this essential global language.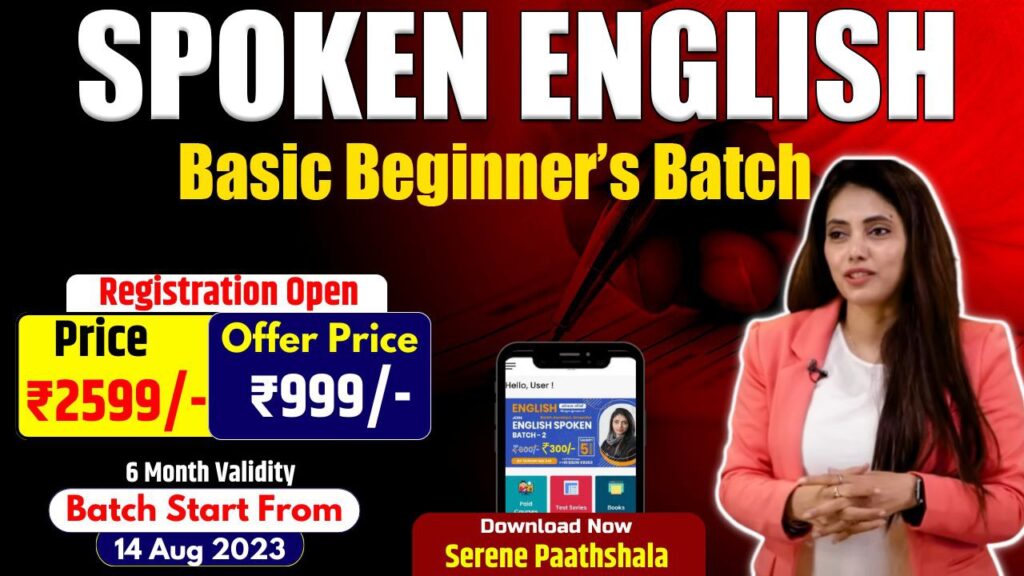 Basic Beginner's Batch 80 On-Demand Videos Basic to Advanc, 80 On-Demand Videos,Basic to Advanced Level English, PDF Notes
Validity : 12 months
Suman Sharma
Spoken English Master Course (LIVE + ZOOM) Live + Zoom Class... , PDF Notes
Validity : 12 months
Suman Sharma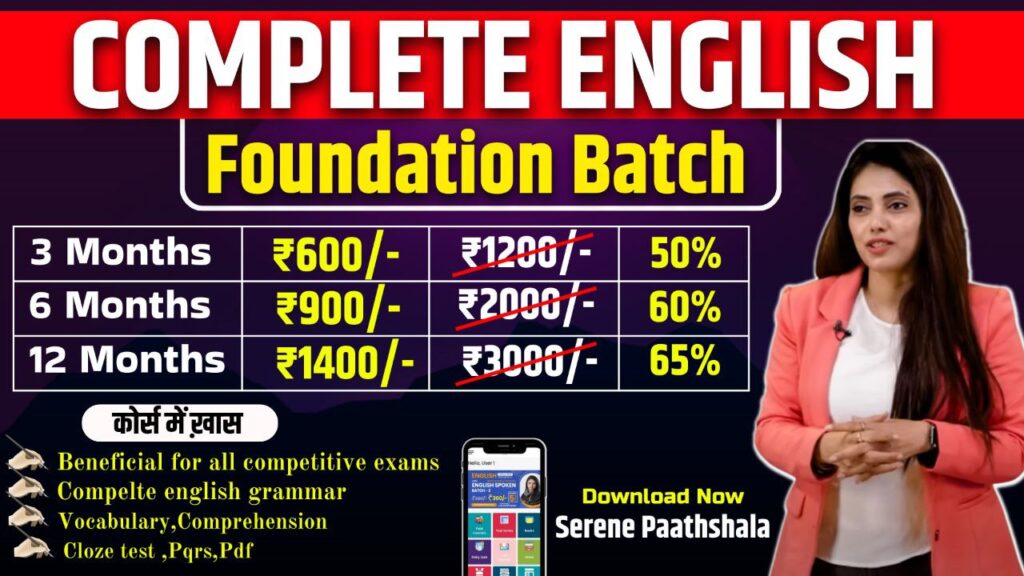 English Special 3, Live Vocab Batch, Aimers Batch, State Level Exams, PDF Notes
Validity : 12 months
Suman Sharma
Limitless Learning, Limitless Possibilities !
Our USP: Our Unique Teaching Methods | Powerful Techniques that make a difference.
Our Expertise Is Best Earned Through Our Experience
Our Best Team For Your Any Advice For Your Education
Our USP: Our Unique Teaching Methods | Powerful Techniques that make a difference.
She has been teaching English for 10 years now She has been fostering language skills to help her students excel in reading, writing, and communication, earning recognition for their achievements in various Govt jobs as well as in the private sector.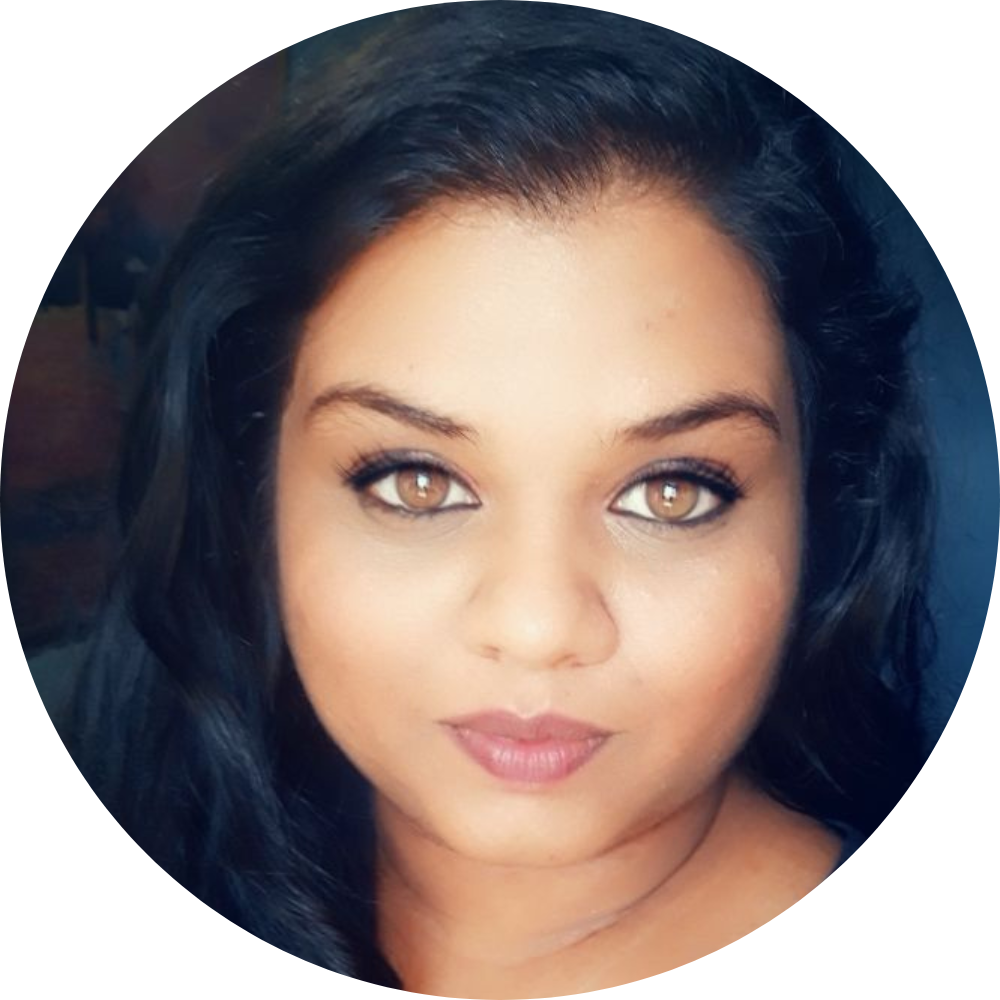 She has been teaching English Language since 2017. She holds 2 years of international experience. She is a certified trainer and has experience working with both professionals in the corporate and the education industry.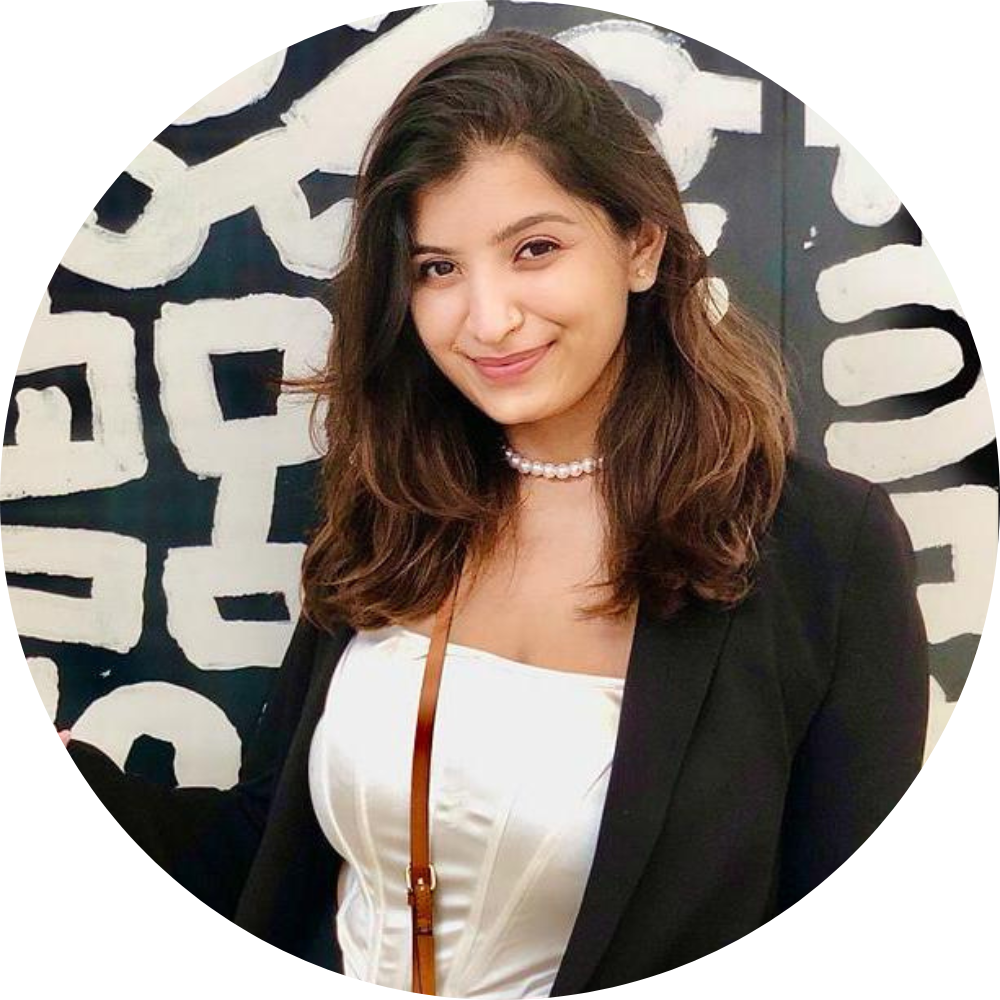 She has been teaching English and helping people with personality development. She has experience of working with both professionals and students who want to improve their English skills and prepare for exams and interviews to pursue further studies.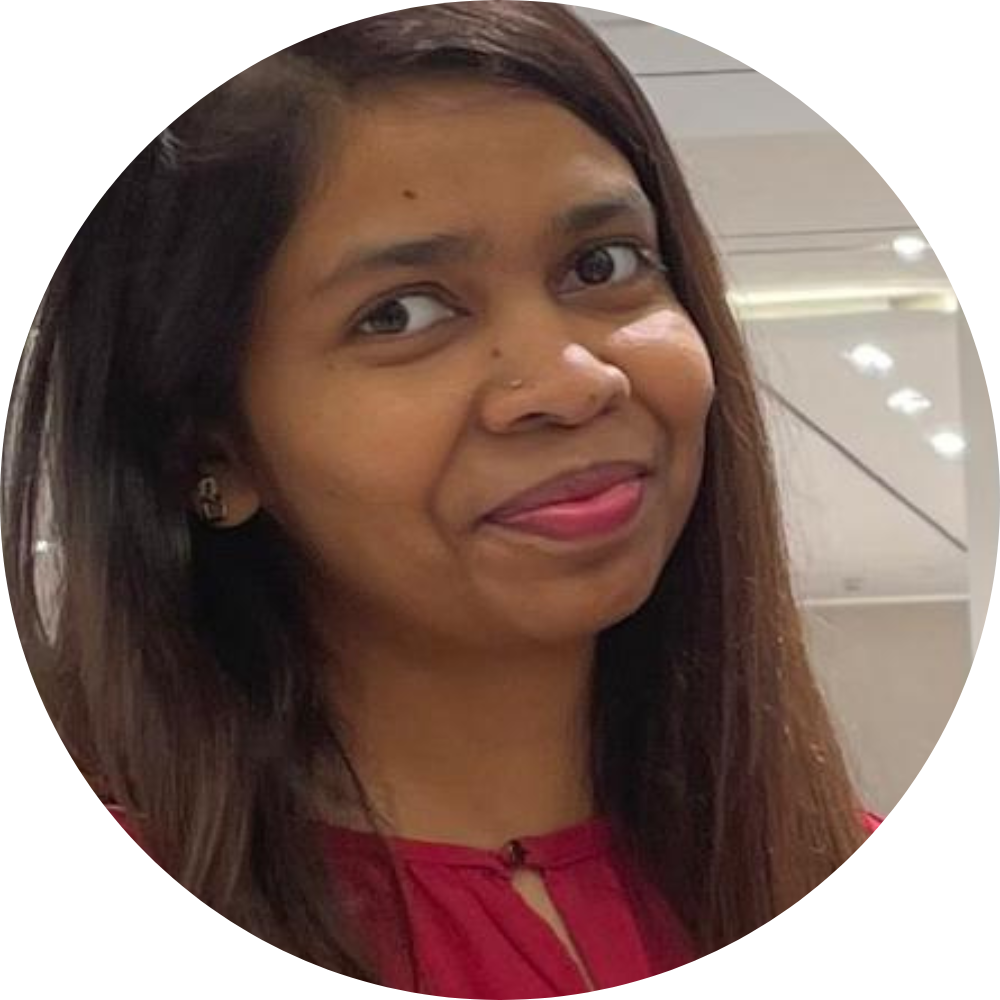 Intermediate Level Trainer
She has extensive experience of mentoring students to develop and transform their basic communication skills